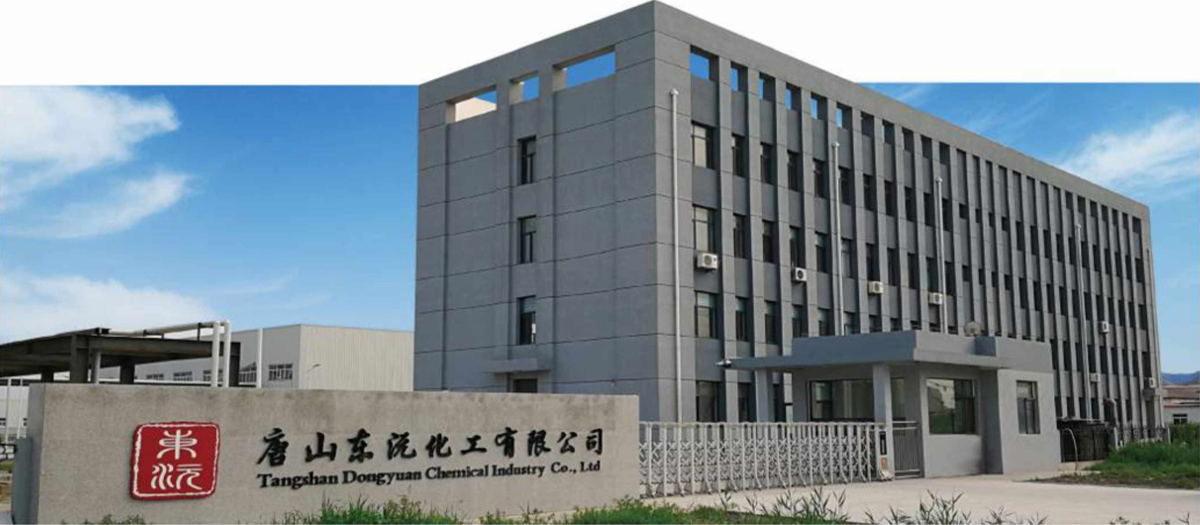 Established in March 2014 with a registered capital of 12.8 million yuan, TANGSHAN DONGYUAN CHEMICAL CO., LTD. is located in Nanpu Economic Development Zone, Caofeidian, adjacent to the coastal expressway and Tangshan-Caofeidian Expressway, with convenient transportation.
As the first-class supplier of PetroChina Company Limited, our Company is mainly engaged in producing chemical products including chemical agents for oil recovery and development, chemical agents for oil and gas gathering and transportation, sewage treatment agents, chemical agents for EOR, chemical agents for drilling, chemical agents for oil refining, chemical materials for operation and construction, special antistatic agents for plastics and pharmaceutical intermediates and providing such professional technical services as oil and gas recovery, gathering and transportation, water treatment, enhanced recovery efficiency and new drilling fluids. Our company's products have been widely used in Daqing Oilfield, Changqing Oilfield, Northwest China Branch of SINOPEC in the Xinjiang Uygur Autonomous Region, Southwest China Branch of SINOPEC in Sichuan Province, North China Oilfield of PertoChina Company Limited, Jidong Oilfield and Dagang Oilfield and other major oilfields and refining enterprises in China.
Since its establishment, our Company has taken scientific and technological innovation as the driving force for the development of the enterprise, vigorously implemented the strategy of scientific and technological innovation, cooperated closely with universities and colleges and scientific research institutes such as Beijing University of Chemical Technology, China University of Petroleum, Tianjin University and CNPC Engineering Technology R&D Company Limited, focusing on technical research on the development of demulsifiers suitable for different oilfields and refineries, oil displacement for EOR, viscosity reduction of thickened oil with low water content, microsphere profile control, oilfield sewage treatment, special antistatic agents for plastics and pharmaceutical intermediates, etc., and formed the matching technology and process with company characteristics. We carry out R & D and application of the integrated technology of crude oil demulsification and sewage purification, the matching demulsification technology for emulsification and viscosity reduction, low-temperature demulsifiers and chlorine-free high flash-point demulsifiers based on demulsifiers series products, the basis of our company's product development, further enriching the varieties of demulsifiers and making our Company at the leading level in the R & D and application of demulsifiers in China.
Our Company is equipped with a mature technology R & D team, and advanced and reliable production process, adhering to the core values of "team, integrity, innovation and high efficiency", always insisting on the quality policy of "quality-oriented, innovation as the soul, customer first and sustainable development", firmly establishing the business philosophy of "producing the best products, providing the best service and making more customer friends", committed to the development of emerging chemical industries such as oilfield chemistry and fine chemical industry, and making contributions to the development of China's oil refining industry.
| | |
| --- | --- |
| Hardware facilities | Safety first, first-class quality, first-class service |
Tangshan Dongyuan Chemical Co., Ltd. was established
Company construction period
Officially put into operation
The company won the title of "High-tech Enterprise in Hebei Province";
Passed quality, energy, occupational health and safety system certification
Expand production capacity
Broaden the sales market and increase the competitiveness of enterprises. Carry out research and development and production of new products.
Management improvement year